Build Dynamic Web-Based Solutions Using Superheroic JavaScript Framework

E-commerce Web Applications
With our AngularJS services, we help you create dynamic views for your ecommerce web apps.

CMS Tool Configuration
We adhere to standard coding guidelines for creating cross-browser compatible web portals and mobile apps.

AJAX Development
Enhance the functionality of your web app using AngularJS two-way data binding and REST-friendly framework.

Native App Development
We apply agile methodology to create interactive website UI and fast-loading native applications.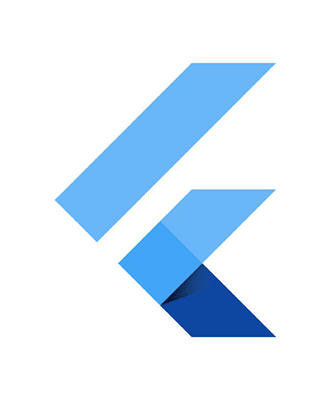 Request Free Consultation
Most Reliable Flutter App Development Services
Flutter is a powerful reactive framework made by Google or simply put it is Google's UI toolkit to build beautiful and compiled applications for web, mobile, and desktop from a single codebase.Flutter offers a plethora of advantages to small and medium scale enterprises looking for digital transformation.
At Essitco, we provide tailor-made flutter app development services to take your business to a whole new next level. Our in-house flutter app developers believe in creating outstanding user experiences on devices of their choice like a laptop, mobile, wearables, smart displays, and desktop.
Why Choose Flutter App Development
Flutter is the most demanding and breathtaking technology for iOS and Android platforms to build stunning cross-platform award-winning applications:
Flutter is renowned for its single code base platform which makes testing easy and accelerates the development process.
To share the codebase flutter is an ideal choice as developers use a single code and can easily share across the platform.
Flutter is made and managed by Google. Expect complete assistance from Google's firebase to level up your application.
Whatever App design you have or you expect the flutter allows customize and alluring UI design according to your company requirements.
Irrespective of the user's platform, the flutter app experience remains the same on every device.
Building Next-Gen Applications For Businesses To Scale Up
As a prominent Flutter App development company, we develop highly captivating apps for businesses to be future-ready!
By employing flutter's interloping abilities our flutter developers build API specific that match with new-age customers changing demands.
With Flutter's in-built widget our experts develop highly engaging and user-friendly apps for IOS and Android.
Hot reload is an astounding feature of flutter that helps developers to make changes without muddling the present code.
We offer trustworthy, reliable, and cost-effective flutter services.
Our dedicated flutter app development team is highly trained in developing the best business solutions.
Why Choose Essitco As Your Flutter App Development Partner?
We at Essitco believe in delivering the finest results that help businesses to perform well and scale-up. Our flutter app developers have years of expertise in creating unique and customized solutions at an optimum cost.
Here are the top reasons that make us your perfect choice as your flutter app development partner:
We understand every business is unique. Our team listens to all your requirements and feels in keeping things transparent.
Our in-house team of quality testers ensures every product is error-free and best-in-class.
After delivering the demo app we are open for feedback. Based on the client's feedback we make changes or improvements.
Our team of nerds prepares a wireframe that is encapsulated with your all visual requirements. During the development process, it can be referred to.
INITIATE A PROJECT DISCUSSION WITH US